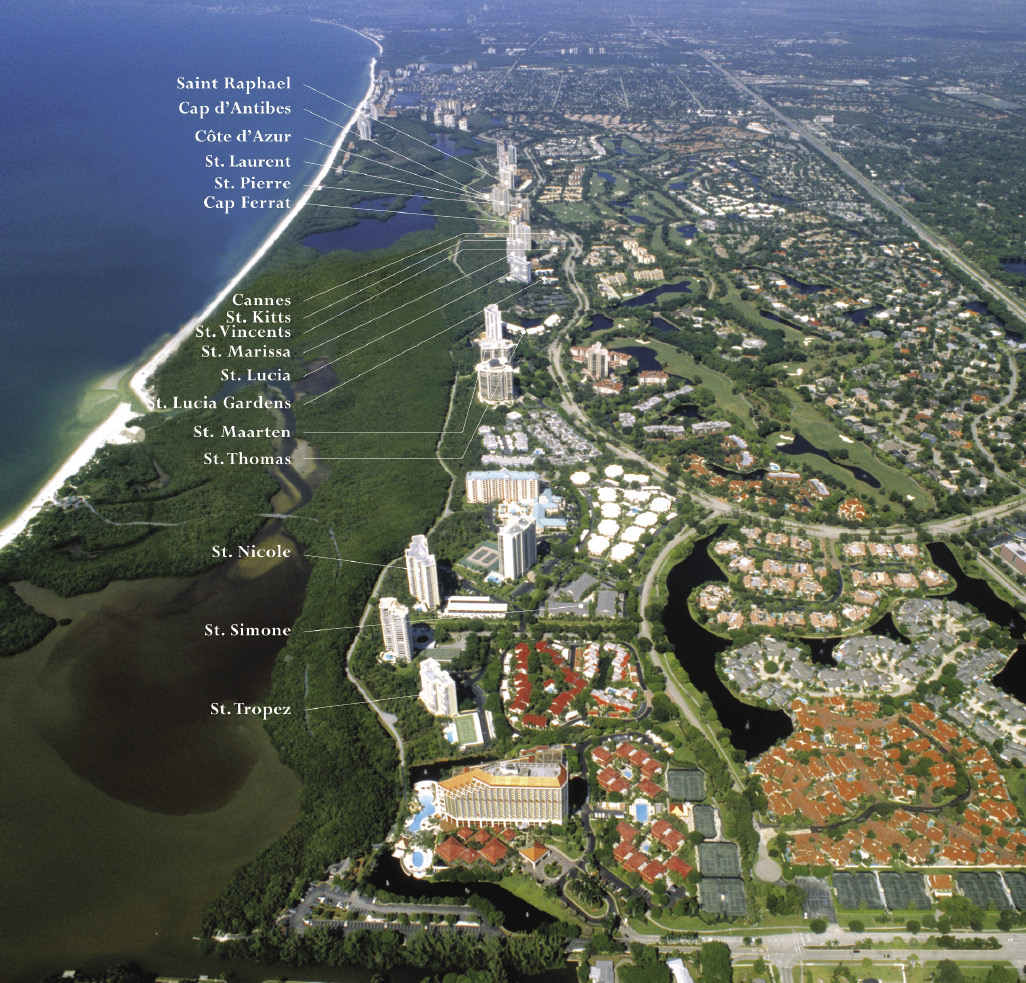 View All Pelican Bay Listings
Amenities:

Beach Club

Golf Club

Tennis Courts

Tram To Beach
Luxury Pelican Bay Real Estate
The Pelican Bay community is comprised of many diverse neighborhoods that offer resort-style living along thousands of acres of beautiful Florida preserve. The community is made up of single-family homes, coach homes, villas, and high-rise condominiums, offering residents a variety of luxury amenities, including an excellent Golf club. Residents of Pelican Bay also have easy access to the beach through a tram system and two private boardwalks.
About Pelican Bay Naples
Pelican Bay is north of the Park Shore area and located between Pine Ridge Road, Tamiami Trail, and Vanderbilt Beach Road. This golf and beach community was designed to protect the natural ecosystem around it. The community has three miles of beachfront, 570 acres of conservation area, more than 40 acres of parks and nature trails, as well as the Pelican Bay golf course.
One of the greatest things about this community is its central location. You will find it is close to some of the best dining, shopping and entertainment in Southwest Florida. Within the area is the Ritz-Carlton, as well as Waterside Shops. There is a variety of fine dining options and upscale retailers. Artis – Naples ,home to The Baker Museum. The Naples Philharmonic is also in the Pelican Bay area.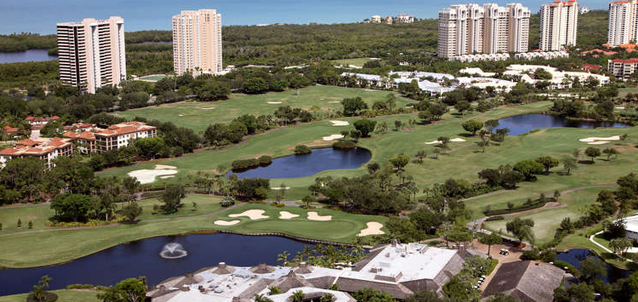 Luxury Homes in Pelican Bay
Pelican Bay houses 23 beautiful communities, many of which offer stunning views of the Florida Gulf, natural preserve, lakes, or the golf course. The homes were built between 1980 and 2010 and range from 1,400 to more than 16,000 square feet. Luxury condos are also available in Pelican Bay's high-rise towers. The community does not offer beachfront condos. However, there are a few select condos in Bay Colony that occasionally come on the market, which allow you to walk from the beach from your home.
Pelican Bay Amenities
When it comes to luxury amenities, Pelican Bay Naples is one of the best communities in Southwest Florida. The community offers two beach access locations, both with dining options, and a tram system that takes residents to and from the beach and restaurants.
In addition to the two beaches, the community also features:
Two tennis complexes with a total of 18 courts
An up-to-date fitness center with personal training and a variety of classes
Wellness Studio with spa treatments available
Canoeing and kayaking on Clam Bay
Four stunning parks with nature trails
Many residents and visitors bike, fish, walk, run, and rollerblade on the berm where vehicles are not allowed access.